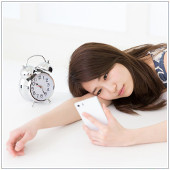 A lot goes into upgrading your phone system, and in cases where a traditional PBX system is being replaced by an off-site VoIP solution, there are many details to consider. One aspect often overlooked is the way hold music and messaging are set up; but this is something that needs to be taken quite seriously. After all, it influences whether your customer – or potential customer – waits patiently on the line or hangs up and goes away.
When an operator asks a client for permission to put them on hold, what they're really saying is "Can you wait there a short time not talking to anybody?" It's a small window of speech-free standing-by that occurs at different times throughout a call, and for different durations.
And, it can result in two distinctly different outcomes: an untroubled customer who will stick around to finish their business, or a disgruntled one who will most likely quit the call and come back another time. With a VoIP phone system, a mix of engaging music, constructive messages, and interesting information can put the kibosh on finicky fleeing clients.
Music
We'd all agree there's no accounting for taste when it comes to music, but there are some things you definitely DON'T want playing while a potentially agitated or impatient customer is on hold. So how do you choose the best sounds for them to hear whilst waiting?
With a VoIP system's easy-to-navigate dashboard, you simply click a tab called "Hold Music" or something similar, and then upload your audio. Focus on trendy, easily recognizable music that suits your brand, and takes your clientele's demographics into account.
You can also enter through your VoIP user interface freely to schedule how frequently a particular track plays and for how long, and to configure whether it restarts or continues where it left off when a caller is placed back on hold.
Marketing Messages
Your VoIP system's audio files aren't restricted to music, of course. There is a world of opportunity there to keep your on-hold customers not only engaged by sound, but marketed to, too. Remember, your goal isn't just to eliminate silence, it's to do so with a purpose.
"Hold message" scripts that riff on your company's TV and radio ads might elicit an "I think I've heard this somewhere" response. Conversely, you could put a totally new spin on the usual tone and style of your marketing messages and really get creative with humorous mini-commercials that make your customers chuckle (and a little bit of levity never hurt nobody!).
You could also create files that catalogue your company's services in unconventional ways, such as in alphabetical order; highlight seasonal promotions or other new specials; and announce upcoming product launches — or simply hint at them to coax your customer into a bit of standby sleuthing. Whatever the case may be, your VoIP system's interface makes it easy to have multiple messages at the ready.
Facts & Figures
Why is your customer doing business with you in the first place? Try to remind them while they wait, perhaps by telling them about your company's founding fathers' esteemed histories or about some of the innovations you've brought to your industry's marketplace.
New information and intriguing anecdotes will take their minds off of the fact that they aren't being served, so you could also pose a playful trivia or "Did you know?" kind of contest where providing a correct answer once the call resumes wins them a prize.
Or, tailor-make announcements that make it clear you're doing your best to solve the customer's issues: whether they went through the "internet service" IVR menu or they're there to "renew membership," program your VoIP system to play an upbeat, service-appropriate message that makes them feel like they're getting personalized care.
VoIP functionality actually gives you an opportunity to turn the on-hold experience into a positive customer service experience. So if you're looking for a way to make sure the window of speech-free standing-by doesn't slam shut, get in touch with us today and we'll help you increase the odds that your clients hold the line happily.