Empower your business with technology
Special Microsoft 365 migrations for nonprofits
We're a community-oriented company, just like you
Recommendations for hardware, applications, and IT strategies, tailored to your unique goals
Flawless IT that boosts your productivity, employee satisfaction, and results
We treat you like a business because you are one. You get the same exceptional service we provide all clients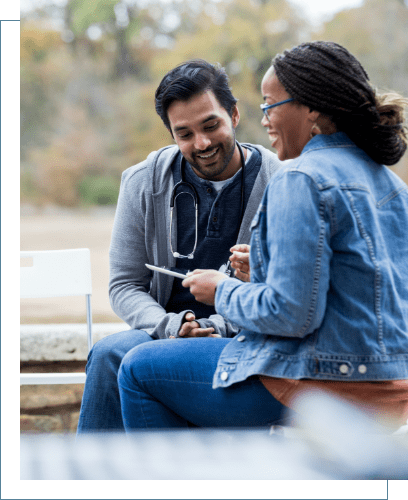 Reliable technology solutions from an experienced IT provider for nonprofits
"Beg. Borrow. Steal." Are you sick of being labeled with these terms because you're a nonprofit? Enough is enough. Nonprofit is a tax status, not a business model — and you need an IT provider who understands that technology is integral to your day-to-day operations. You rely on it to submit grants, communicate with clients and secure your network. If your IT fails, you could miss out on valuable funding opportunities.
Sundog "gets" nonprofits. Our founder is the president of three nonprofits and many of our staff members serve on nonprofit boards. We're also the IT provider of Community Foundation of Northern Illinois, a regional leader in philanthropy. We understand you. And we know how to budget for your business while maximizing your purchasing dollars — so you always get powerful, tailored IT solutions for the best price.
Learn how we have helped so many have great IT
Sundog Goes Beyond Just Fixing Our Issues
Having peace of mind knowing that our systems are protected, our information is protected, and our organization, as a whole, is protected is how we feel now that we have engaged with Sundog for our IT services. Sundog goes beyond just fixing our issues. The thing I absolutely love about Sundog is that their staff feel like our coworkers. You can't buy that comradery and inclusiveness. They take the time to get to know our agency, our needs, and our technical abilities. They truly feel like they're a part of our organization! Sundog is more than just an IT contractor. They are great people with great hearts that want to ensure that your organization succeeds. They take pride in being an extension of our agency. Relationships matter. Sundog makes sure of that.
Sundog is Always There for Us … Even After Hours!!!
Once we signed up for NetworkCARE with Sundog, we have received quick responses from them on all our service issues. They spend the time needed to understand our organization better than other vendors, and this results in recommendations well suited for us. We meet with Sundog regularly on a wide variety of projects that help us increase our ability to drive value to our residents. The best thing about Sundog is that they can offer an immediate fix, but also long-term solutions for our IT needs.
No More Wasted Time Dealing with IT Issues
As a non-profit, we need to spend all our time working on our mission and not be bogged down with IT issues. Since moving to Sundog for our IT services, we are more productive than ever. We love being able to call Sundog for any system issues that come up without spending valuable work time trying to fix it. The proactive nature of their approach to IT services bring great value to the Chamber. They are always checking in and have built a service to fit our needs rather than just being reactionary. Sundog is an excellent partner for us.
Schedule Your Discovery Session
Our initial discovery session only takes 15 minutes! We will discuss your current roadblocks and issues surrounding IT. Based on your unique business needs, we can begin creating your roadmap for IT success.