Flexible communication for the modern business
Freedom to take your business anywhere
Whether you're at the airport, in your home office, or on a commute, an important business call can happen any moment. Sundog's Voice over IP (VoIP) Phone Systems connect you and your staff to your business wherever you are—so you never miss a crucial call.
With our internet-based phone systems, your customers will always think you're at your office no matter where you are. Business calls are seamlessly transferred to your home office, cell phone, or workplace.
Why choose Sundog's Business Phone Systems:
No more waiting around your landline for a call while you could be spending that time in client meetings or with your family. With Sundog's VoIP Phone Systems, you're always connected to your business when you want to be.
Schedule Your Discovery Session
Our initial discovery session only takes 15 minutes! We will discuss your current roadblocks and issues surrounding IT. Based on your unique business needs, we can begin creating your roadmap for IT success. Welcome to The Sundog Way.
Find out all the ways you can cut costs and increase productivity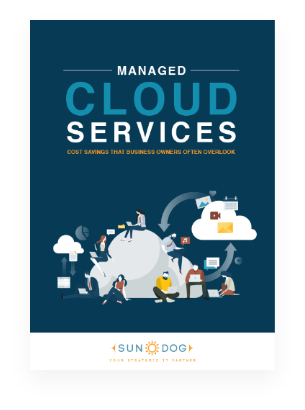 Download a FREE COPY now!