IT Solutions for
Financial & Professional Services
24/7 service to minimize downtime and increase your billable hours
A reliable IT network to increase your billable hours​
Stress-free HIPAA compliance for financial institutions​
Cloud migrations to make remote work effortless and easy​
Data restoration to protect you from disasters and accidentally deleted data​
Bulletproof cybersecurity to protect your PII and customer information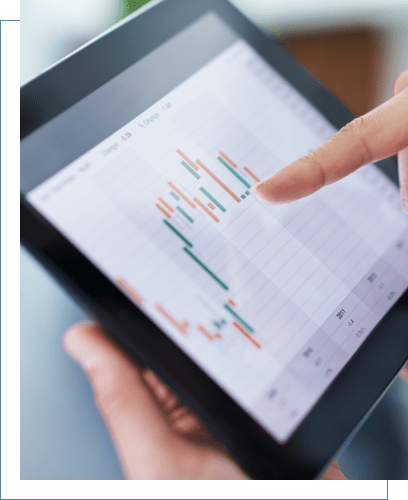 Prevent IT problems before they wreak havoc
It seems like a typical day at the office. You're focused, working on a client's project in blissful silence. Suddenly, your computer freezes. A staff member bursts through your door and hits you with the bad news: all your employees' computers are down. You have no choice but to call your break/fix IT guy. He may be a few hours. And now the day is lost, as are countless billable hours.
Disruptive IT problems like the scenario above can cost you tens of thousands of dollars in downtime. Your whole firm grinds to a halt. But it doesn't have to be this way. While Sundog's team of IT experts monitor your technology 24/7, we focus on prevention to avoid downtime from happening in the first place. But if a problem does occur, you can count on us to respond in minutes (not hours).
Learn how we have helped so many have great IT
Their Service Gives Us a Competitive Advantage
The biggest benefit to me and our agency is that Sundog knows what we need for technology in order to operate our business successfully. With multiple office spread across a wide area, they make sure all offices are all consistent in their setup to communicate effectively with our main location and other companies. Their service is always very prompt, and they act quickly when we have technology problems. We enjoy having Sundog as our partner. They are very courteous, professional and extremely helpful in all our interactions with them. Their staff is very knowledgeable of current technology and coming trends which helps give us a competitive advantage.
Peace of Mind... Confidence...Exceeded My Expectations
The biggest benefit has been the "peace of mind" I have now because they free up my time to focus on other areas and projects that I have on my plate. They give us confidence that our systems are professionally maintained and monitored so we do not need to worry. Another huge benefit we receive has been their consistency. Each time an issue appears, I know their technicians understand our systems and I work with the same technicians each time (I do not have to explain our network, it's configuration and the software we employ to a new "face" for each incident). For the last 18 years, Sundog has exceeded my expectations in an IT service provider. They have always been willing and able to assist us with each hardware, software, and network challenge we've faced.
Schedule Your Discovery Session
Our initial discovery session only takes 15 minutes! We will discuss your current roadblocks and issues surrounding IT. Based on your unique business needs, we can begin creating your roadmap for IT success.