Managed IT Services Naperville
Fast, friendly, and headache-free technology solutions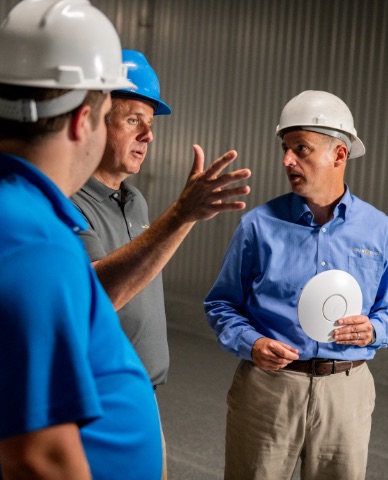 Managed IT Services provided by a Naperville community leader
The affluent western suburb of Chicago and Illinois' fourth largest city is home to large manufacturers and a growing number of professional service organizations, including architectural firms, accounting firms, staffing agencies, and law firms. With growth comes a need for reliable technology. And Sundog's Managed IT Services in Naperville offer just that.
Our IT solutions provide you a stable technology foundation, with an emphasis on personal service. We believe in the community spirit you feel as you stroll along the historic riverwalk in downtown Naperville. Our founder is a member of the local speaker's bureau and Naperville Area Chamber of Commerce. We are part of your community. We care about your business. And you can expect your IT to be managed with the same love and care we have for your city.
Why Naperville businesses choose Sundog:
Certified engineers monitor your IT seven days a week
Seamless technology promotes your business's growth​
Smart technology solutions empower your staff to work more efficiently
Tailored services. We evaluate your IT for weaknesses and opportunities for improvement
State-of-the-art technology solutions transform you into a modern, competitive business
Learn how we have helped so many have great IT
Sundog is Always There for Us … Even After Hours!!!
Once we signed up for NetworkCARE with Sundog, we have received quick responses from them on all our service issues. They spend the time needed to understand our organization better than other vendors, and this results in recommendations well suited for us. We meet with Sundog regularly on a wide variety of projects that help us increase our ability to drive value to our residents. The best thing about Sundog is that they can offer an immediate fix, but also long-term solutions for our IT needs.
Budgeting for IT Was Never This Easy
Before signing up for Sundog's TotalCARE service, our IT costs fluctuated every month making it hard to predict what our IT spend would be. Since TotalCARE is a fixed fee service, we know that when we have IT issues, the work being to resolve the problem is included. Budgeting for IT was never this easy before. Plus, their team is kind and patient even when we are having an IT crisis. We are so glad we took the leap and engaged Sundog. If you make the switch, you won't be disappointed!
Schedule Your Discovery Session
Our initial discovery session only takes 15 minutes! We will discuss your current roadblocks and issues surrounding IT. Based on your unique business needs, we can begin creating your roadmap for IT success.