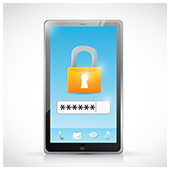 Technology companies have been pushing phone-based payment methods for years now. And the various vehicles for this type of transaction are surprisingly similar, right down to their names: Apple Pay (for iPhones) and Android Pay (for Android devices). For those who have been waiting for Google's mobile wallet to find its footing, we believe that time has come. Read on for a quick review of how the service works.
Google introduced Android pay in September of 2015 as a successor to its simpler, less functional Google Wallet. And for the majority of its lifespan, Android Pay has been available only in the US, but as of July this year it's also available in the UK, Singapore, and Australia. With the addition of those three countries came hundreds of supported financial institutions, totaling nearly 400 in all.
So, we know the who and the where…but what exactly is Android Pay? One of its functions is to safely store credit card, debit card, membership card, and gift card information until you need those details to complete a financial transaction. After installing and opening the app, you'll see credit cards that are already associated with your Google account, and an option to add new cards — which is as simple as taking a picture of it.
Obviously, we wouldn't write an entire blog on a service that just stores this information, so you've probably guessed that you can also make payments from your phone as well. If technology is all about making things easy, Android Pay is way ahead of the curve. To make a payment, just unlock your phone and place it near any point-of-sale device that is compatible (usually marked by an Android Pay sticker). You don't need to open up the app; the two devices automatically exchange a one-time encrypted token to create a secure connection, and you can tap which card you'd like to use.
All your transactions are organized in the app for quick reference and tracking, including payments made online rather than via tapping your phone at physical locations. All you need to utilize this futuristic service is a smartphone with Android 4.4 or higher and near field communication (NFC) hardware. Both are common on most modern smartphones.
Details on the security protocols for Android Pay are a bit complicated for this venue, but in a nutshell your accounts are even more safe than using physical credit and debit cards. Previously, when breaches of major retailers took place, attackers had access to records detailing customer card numbers. With Android Pay, all they have access to is the randomly generated tokens that authorize the transaction — your account numbers are never transmitted wirelessly to prevent snooping criminals from grabbing them out of thin air.
It seems like every day there is some new technology or service that feels like something from a distant future. Between work and a personal life, most of us don't have a lot of time for adopting groundbreaking technology, be it social or business-related. But that doesn't have to be the case. Get in touch with us today, and your Android device will never be behind the times again.