Bad IT
Can Hurt Your Organization​
And

Bad IT Support

Can Hurt Even More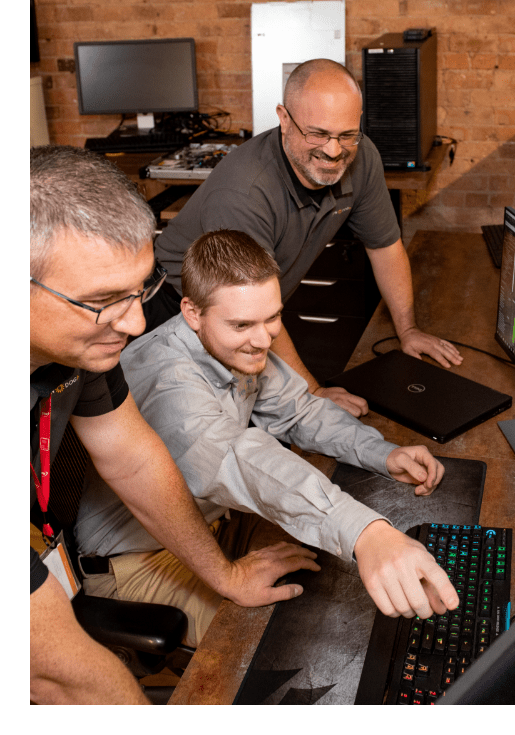 We're Ready to Help You Have Great IT
Sundog provides professional IT service and support to the DeKalb, Rockford, and Naperville areas. We respond quickly to service issues, can quickly upgrade your organization to be mobile, protect your data, and deliver easy cloud technologies you will love.


DeKalb Chamber Business of the Year

98% Customer Satisfaction

Schedule My Discovery Session
Where we learn about your organization and its unique IT Service needs.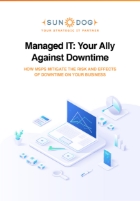 Defend your business against downtime.
Learn how with our free eBook!
Discover the dangers that downtime poses to your business and why partnering with an MSP can help you address the issue.
Learn how we helped so many have great IT
Sundog is cost competitive
Sundog proactively manages our risks and looks for technology to increase our productivity. I truly enjoy working with the team at Sundog.
No more wasted time dealing with IT issues
Since moving to Sundog, we are more productive than ever. They built a service to fit our needs rather than just being reactionary. Sundog is an excellent partner for us.
Budgeting for IT Was Never This Easy
Before signing up for Sundog's TotalCARE service, our IT costs fluctuated every month making it hard to predict what our IT spend would be. Since TotalCARE is a fixed fee service, we know that when we have IT issues, the work being to resolve the problem is included. Budgeting for IT was never this easy before. Plus, their team is kind and patient even when we are having an IT crisis. We are so glad we took the leap and engaged Sundog. If you make the switch, you won't be disappointed!
Our initial discovery session only takes 15 minutes! We will discuss your current roadblocks and issues surrounding IT. Based on your unique business needs, we can begin creating your roadmap for IT success. 
We personally evaluate your current technology – not a copy and pasted report.
Based on our findings, we design a tailored solution and support plan that meets your goals.
We onboard you into our solution stack and you enjoy having modern IT with support you'll love.